Host your meeting at DEGALLERY
What business/organization doesn't want to improve their communication efforts with one another? Call DEGALLERY today to schedule your next retreat, where your team will take part in a step-by-step painting class, followed by a brief analysis of the difference in how the instructions were interpreted! It's sure to be a learning experience that will also provide tons of laughs!
You can also just rent the place for any group event.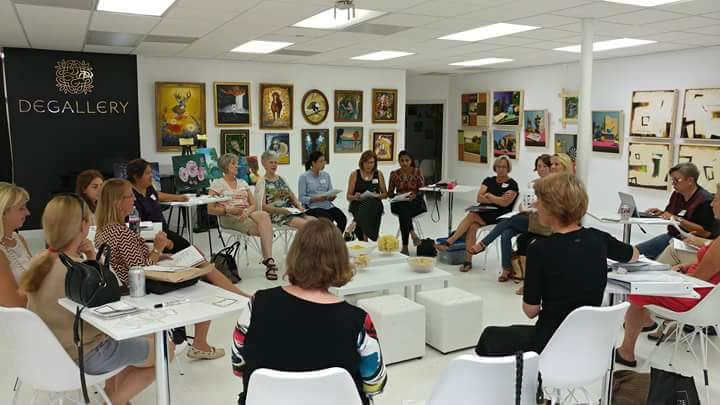 Business Art Event
Starting at $25 per person.
Tap into your creativity while achieving your business goals and enjoy a totally unique, one-of-a-kind corporate event that your team will remember. Through our fully customized, fun and entertaining corporate creativity art events your team will build moral while engaging in creative problem solving, collaboration, teamwork, and goal achievement.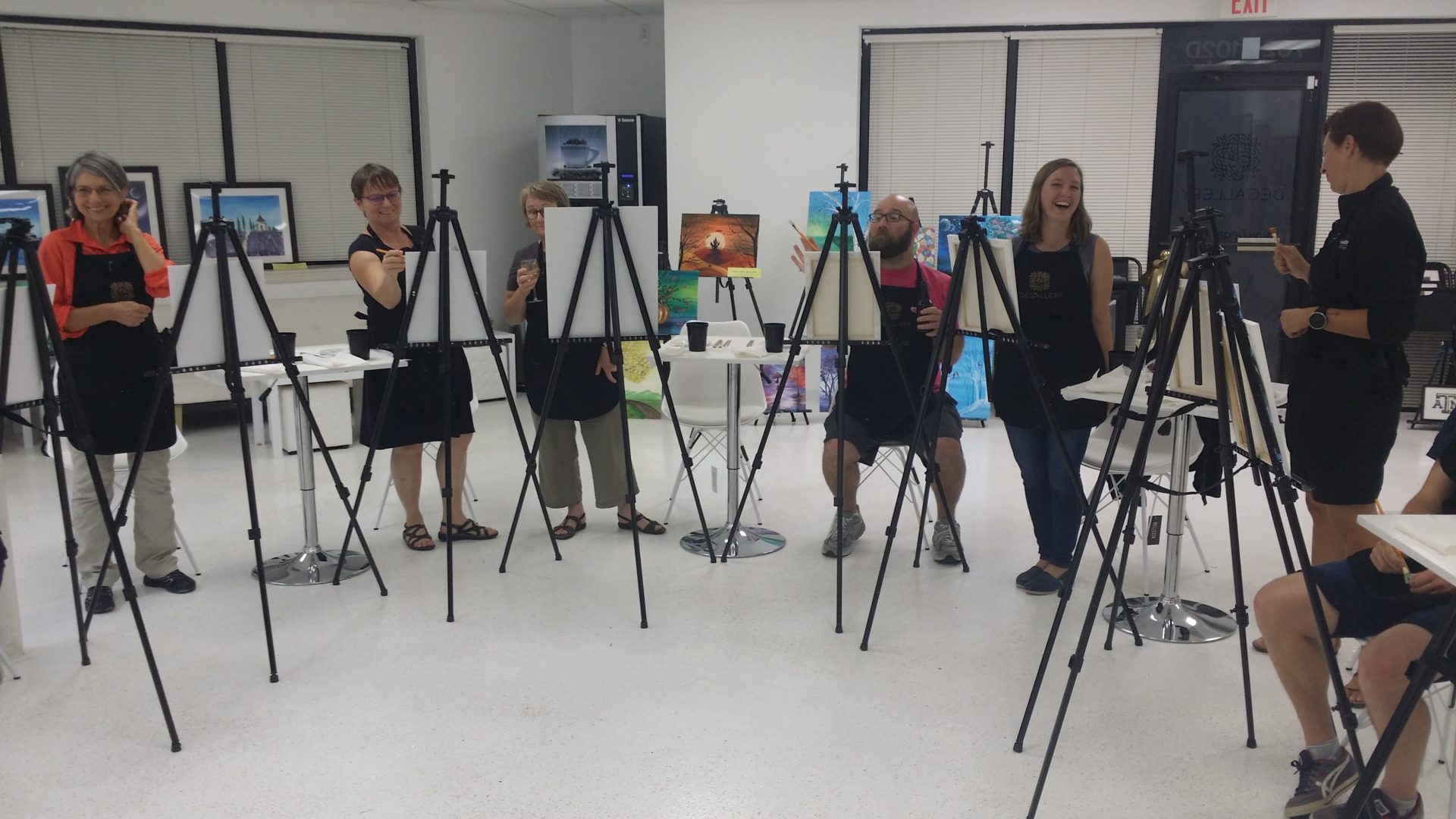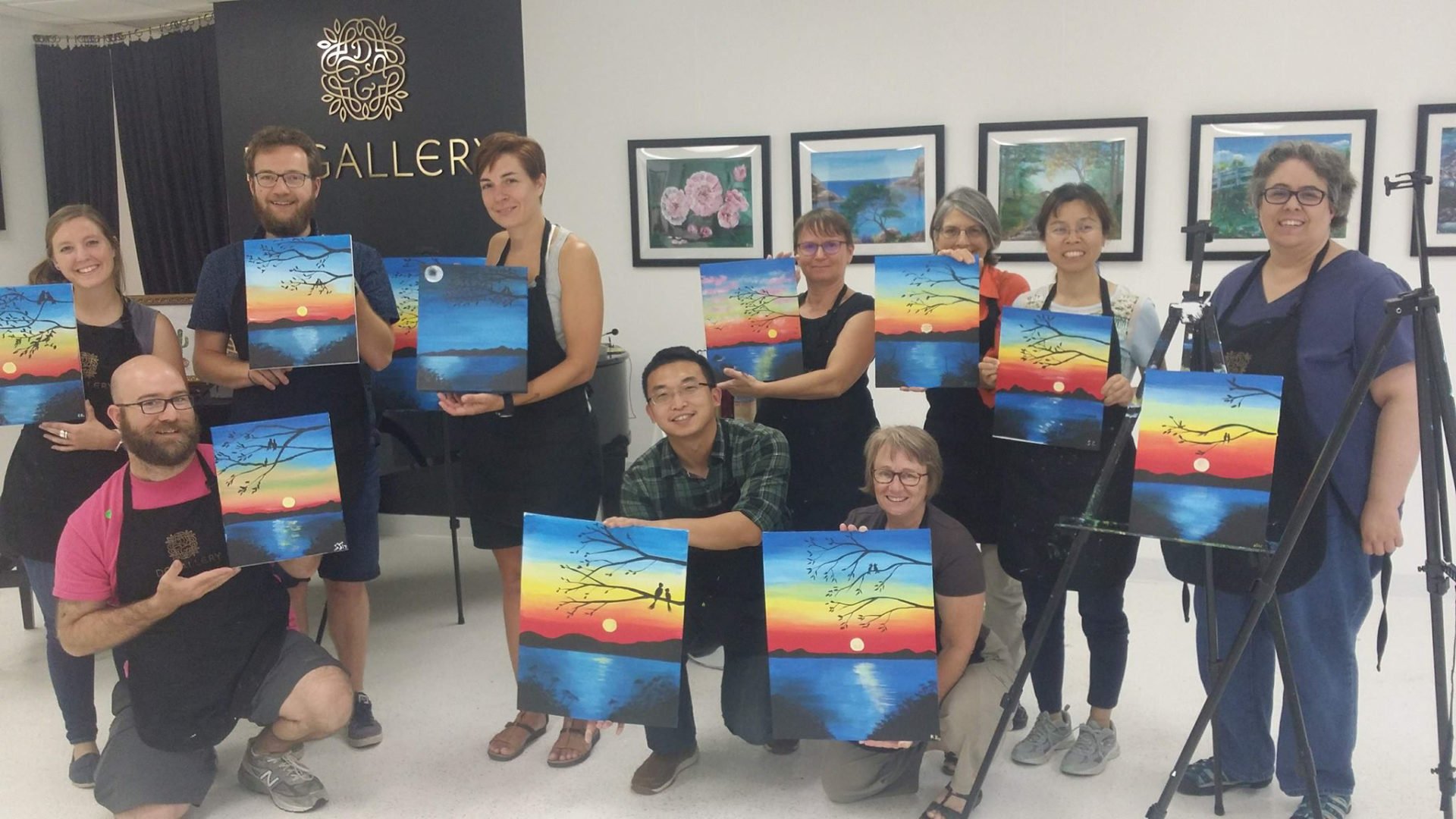 Customized Team Building Events
• Tailor-made programs based on your business goals including options such as painting on canvas, pastel painting, round robin art projects and more!
• Customizable creative corporate events or create your own!
• 1-on-1 expert art instruction by established artists
• Creative problem solving techniques and fun teamwork experiences
• Inspiration towards action, loyalty, and passion for your organization
• Injection of energy, creativity, and collaboration into your team with creative team building activities
• Memorable personal connection amongst your team with corporate team building activities
Business Event rental price
$100 / hour, 2 hours minimum.
All day price – please inquire.