Coffee Break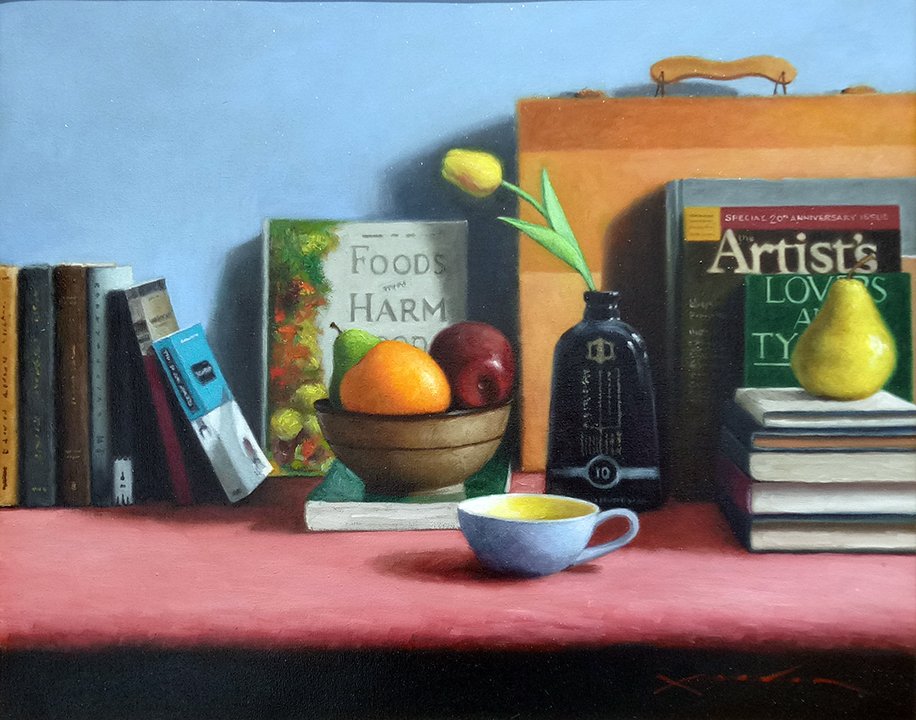 Apolinario Neil Folloso:
He is a native of Lopez, Province of Quezon, Philippines. Art is his first love since his father introduced two mentors artists Eleodor Garganta and Ernesto Matriano Jr during his elementary days. A member of Brazos Valley Art League of College Station Texas. Family migrated to Texas on 2009 and continue painting career as part time artist. Participated to Brazos Valley Art league exhibits since 2011 and received award best in show in 2015(Semi professional-Acrylic) . Participated in some Art competitions since 2014 and enjoying family life as father of three kids. Member of Brazos Valley Fil-am Community, Lets Paint Group, Art Work Sharing and IFA Artists. He believes "Life is like an abstract every part of it is colorful and meaningful".
Xander Calceta:
Xander Calceta is a visual artist who specializes in oil painting. His approach is a combination of impressionism and naturalism. He is fond of painting figures in dramatic moments, most likely figures in landscape or interior settings. He likes to paint something that can easily grasp by ordinary audience, paintings which can create possible numbers of stories behind it.
Xander is a versatile artist wherein he also experiments by using other media such as acrylics, gels, mortars, and other found objects to create fusion and assemblage arts.
He has several group shows since 2008 and yearly he has been participating in some of the big art shows in the Philippines. He also had a group exhibit outside the country last 2011 in New Jersey and in New York City. His first solo exhibit was held in February 2010 at the Metropolitan Museum of Manila. He exhibited landscapes/sceneries in the Philippines and portraits/figures of commissioned works of past clients. His last solo show was held in 2015 of June at Gallery Big, Makati City wherein he exhibited still life in contemporary arrangement and his main characters in the paintings are stuff toys.
Xander is a member of Arts Association of the Philippines, the biggest and oldest organization of artists in the Philippines. He was also a member of The Saturday Group of Artists. He was a finalist in the AAP Annual Art Competition and semi-finalist in the ECCA Abstract Painting Competition and an honorable mention in the GSIS Arts Competition.