Creative Parties

Are you looking for a nice place to celebrate a special day? Holidays, corporate events, graduations, anniversaries, birthdays, reunions – we do all. Nothing is impossible with DEGALLERY.
We are ready to provide you with countless opportunities. For example, for each corporate event DEGALLERY stuff will be happy to compose an individual art project. You and your coworkers can create a piece of art together on one large canvas, or you may choose to built one huge picture from small individual pieces (almost like a puzzle) and then hang it on the wall in your office. It would remind your team of a wonderful evening spent together.
Also, you can choose any art object from our gallery Calendar and recreate it with our instructor — step by step, drinking coffee or wine.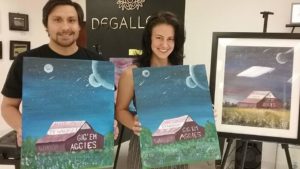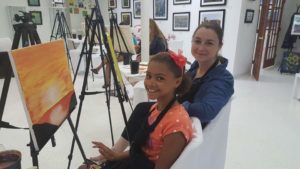 Celebrate creatively as you express yourself and enjoy a unique art event to remember! Rated THE BEST art studio in AGGIELAND, DEGALLERY is YOUR home for celebrations and parties, including unique birthday parties for all ages (total beginners included!), surprise marriage proposals, corporate team building events, anniversary parties, bachelorette parties, bridal showers, and more. Enjoy a "hassle free" party and leave all of the planning to us! We accommodate parties of every size, and we even offer in-home and off-site events, too! Our fully customized, fun and inspiring art parties and private art events provide 1-on-1 professional art instruction that is warm, relaxing and encouraging for all guests. In our fun and out-of- the-box creative art celebrations in College Station, you will:
Bond and connect with party guests in a relaxing, fun and inspiring environment
Enjoy a fully customized art experience based on your goals and interests
Celebrate through a hands-on art project created just for YOU
Receive 1-on-1 expert, professional art instruction
No fuss! We do everything from set- up to clean-up
Each participant leaves with their own artwork
So, you want to talk in an atmosphere of art without any art activities. You can rent the gallery for your event. We are ready to provide you with a nice private room, a big hall or the entire gallery.
For a company of 5-15 people, we can provide a cozy room with a large comfortable table. If you need a bigger room, no problems — DEGALLERY can accommodate up to 50 people (subject to agreement).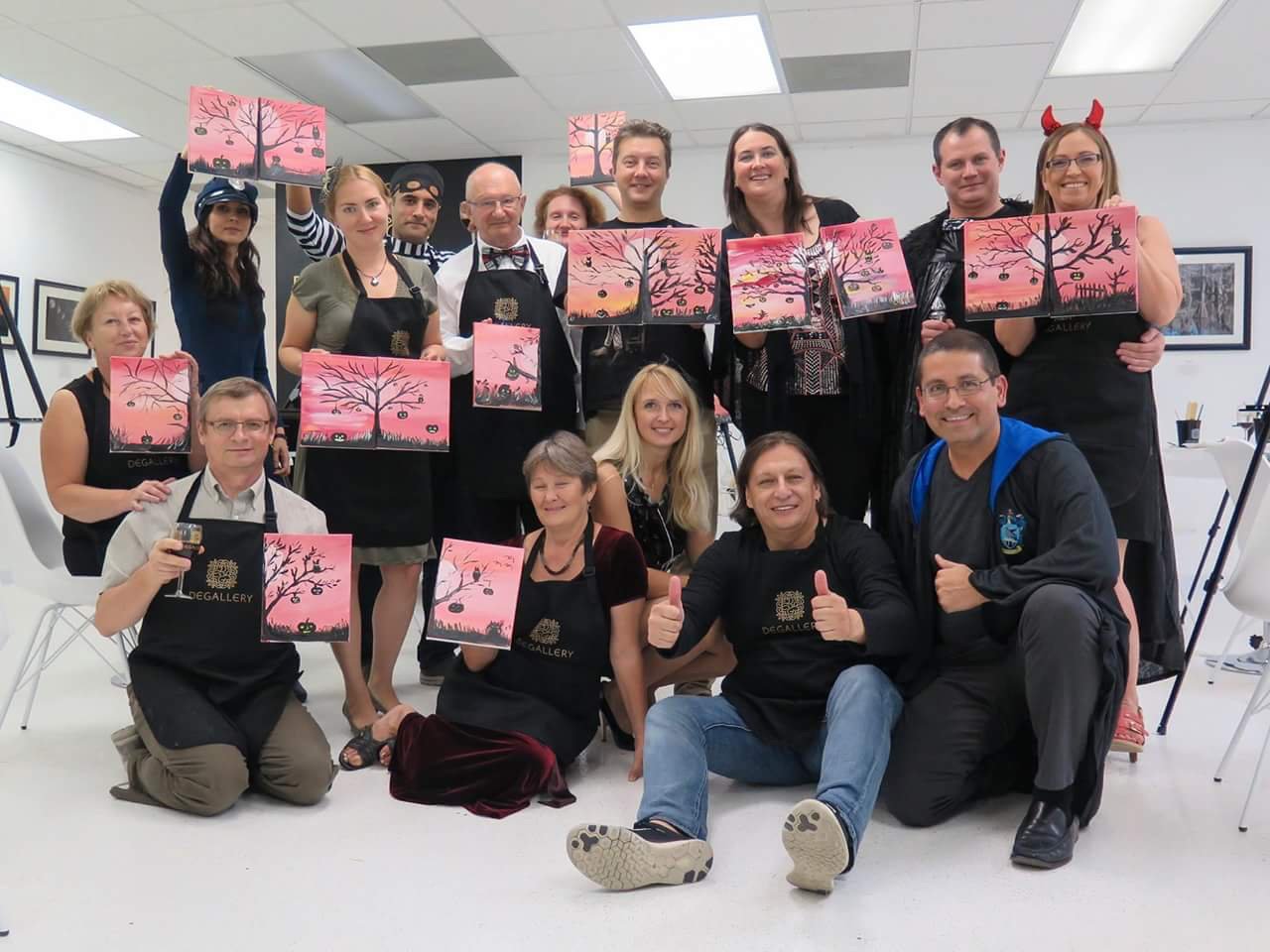 Event rental prices:
If you would like an art party with step-by-step instructions then you do not pay rental fees. You only pay the regular price for step-by-step class.
$100 / hour, 2 hours minimum.
All day price – please inquire.