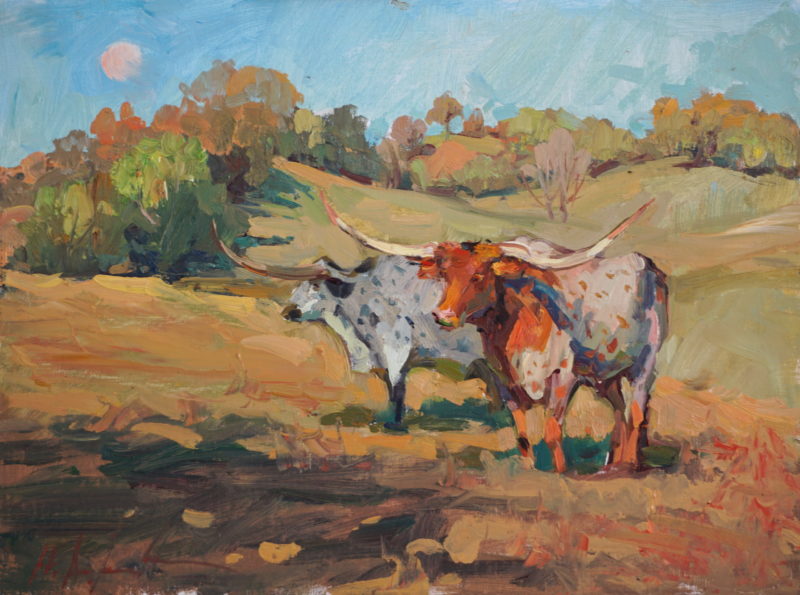 Open Reception: "In land of the Free" by Natalia Andreeva
Friday, January 31 @ 7:00 pm

-

9:00 pm

CST
NEW ART SHOW & Open RECEPTION! "In land of the Free" by Natalia Andreeva
Dedicated to Texas Independence Day
About Artist:
Natalia Andreeva is a professional artist working with oil and watercolor media. Of Russian origin and presently residing in Tallahassee Florida, Natalia traveled extensively thought the world, living many places abroad and United States, and was exposed to a wide range of artistic styles and traditions.
Among Natalia's favorite themes are exquisite Plein air landscapes, depicting the subtlety of nature, still life, were vibrant shapes and internal dynamics are shown in contrast to the commonplace subjects, and finally, figures and portraits brimming the humanity, and giving testament to the beauty and harmony of the human condition. The possibility of extraordinarily free brushwork along with the transparency and freshness of the resulting paintings are, for her, the mediums strengths.
Natalia holds a diploma from Novosibirsk State Pedagogical Institute; her education includes postgraduate studies at the department of Painting and Composition at the Moscow Pedagogical University, and numerals workshops through out Russia and USA.
Her work has been distinguished with honors and fellowships from Artist' League at Museum of Fine Arts Florida State University, Tallahassee, FL; the 91st Grand National Exhibition, Salmagundi Club, New York, NY; the 2019 Eastern Regional Oil Painters of America Exhibition, Beverly McNeil Gallery, Birmingham, AL; National Juried Show of the National Society of Artists, Alvin, TX; CAS, East Lansing, MI; Manhattan Arts International Magazine; Scarab Club, Detroit Cultural Center, MI; and featured at the Tallinn En Plein air, Tallinn, Estonia; 27th Annual National Juried Exhibition of Traditional Oils, Steamboat Springs, CO; Wayne Plein Air Festival, Wayne, PA; George Island Paint Out, St. George, FL; AIS Impressions: "Small Works Showcase", National Juried Exhibition, Costa Mesa, CA; American Impressionist Society's National Juried Exhibition, Indianapolis, IN; the National Juried Exhibition of Traditional Oils, Scottsdale, AZ; Palette & Chisel Academy of Fine Art, Chicago, IL; Tregastel Centre Culturel, Tregastel, France; World Festival of Art on Paper, Kranj, Slovenia; and Academy of Science of Novosibirsk, Novosibirsk, Russia; Novosibirsk State Pedagogical Institute, Novosibirsk, Russia.
You can get more information and see more work at http://www.andreeva.com