​Degallery has developed projects to help Girl Scouts DISCOVER, CONNECT and TAKE ACTION at every level of scouting. We will help your troop earn their badges while having tons of creative fun! The best part? We do all the prep and clean up!

Workshops Instructor – Dr. Dary Dega as owner, artist, and girl scout troop leader will help everyone be their best artist!
Scout events require a minimum of 5 participants.
All workshops start at $15/child . (We will gladly work with you to customize class offerings to better suit the needs of your troop!)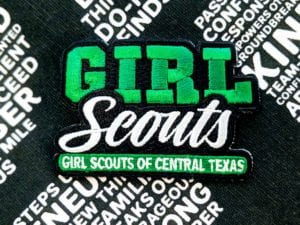 1. Outdoor art maker:
Plan your art journey and drawing/painting/crafting in nature (plein air painting) with Degallery. Choose your favorite trail, park, or zoo and go on a trip with Degallery. We will paint together a beautiful landscape, funny animals, or amazing nature. Make beautiful crafts from leafs, cones, berries and acorns. Enjoy nature and art. We provide everything you need for painting and crafting, as well as step by step assistance to make unique masterpieces.
2. Painting:
Paint your favorite pictures with acrylic , watercolor, or oil with Degallery. Our goal is to show a new type of versatile creativity. Our techniques help to train an ability to focus, to dream and create real masterpieces on canvas, as well as using glass, ceramics, sand, and water.
Girl Scouts will learn the fundamentals of design and composition. They would play with line, value, color, shape, size, and direction. The principles we use in class are unity, conflict, dominance, repetition, alternation, balance, harmony, and gradation.
3. Jeweler:
Degallery Jewelry Making Classes allow GS to work their imagination to create a special, memorable masterpiece.
From alphabet beads with easy-to-string big holes, to fancy crystals, our focus is to have fun fun fun!
Oversize hole beads are given to beginners.Keep in mind each child has their own tray and is able to choose what they want.The classes will introduce GS to the basic techniques used for jewelry assembly and design.Our young designers will choose from a large selection of beads and materials to create bracelets, necklaces, rings, earrings and pendants.They will learn how to create unique pieces using stretchy string, bead stringing wire, chain, memory wire, cording, bead wire, crimp beads, jump rings, clasps and other findings.They will be challenged to use the tools of the trade: chain nose and round nose pliers, wire cutters, needle nose pliers, cutters, scissors, and crimpers (age appropriate). Materials are supplied.
4. Book artist:
Illustration and Comic Book Drawing with Degallery. Drawing and Storytelling are great partners! Projects will be based around stories–how to draw cartoon characters, draw settings and tell stories through art, from single drawings to books and comics.
5. Wood worker:
Turn a piece of wood into an artistic masterpiece. We will teach you to burn a pattern and paint on wooden panels. Make your own unique girl scout wooden sign with Degallery.
6. Textile artist:
A growing list of textile and fabric lesson plans, ideas, crafts and activities for GS of all ages.
Fabric Assemblage/Collage
A great way to use up those scraps of fabric, yarn and other found objects is to make a fabric assemblage or collage
Intro to Macrame + Knotting
Macrame is a textile-making craft using knotting rather than weaving or knitting. In this class you will learn the basic knots of macrame and use it to make ornamental and decorative projects ranging from necklaces, to plant hangers and more.
Crochet Rag Rugs (Embroidery + Needle Arts)
Turn your old clothes into new artistic rugs. In this workshop, students will learn the basic crochet stitches and how to transform old clothes and fabric into yarn. Students will start working on a small crochet rug using the "yarn" made in class.
Learn basic knitting terminology, how to cast on, the knit stitch, how to bind off & create a fun scarf! This class is intended for children 8 years & older.
Learn basic crochet terminology, how to make a slip knot and crochet a chain, how to single crochet & make a fun beanbag! This class is intended for children 8 years & older.
Learn the basic first steps to sewing, to use templates to create felt shapes and to hand sew a project with different stitches.
Pom Pom Ornaments

… and more