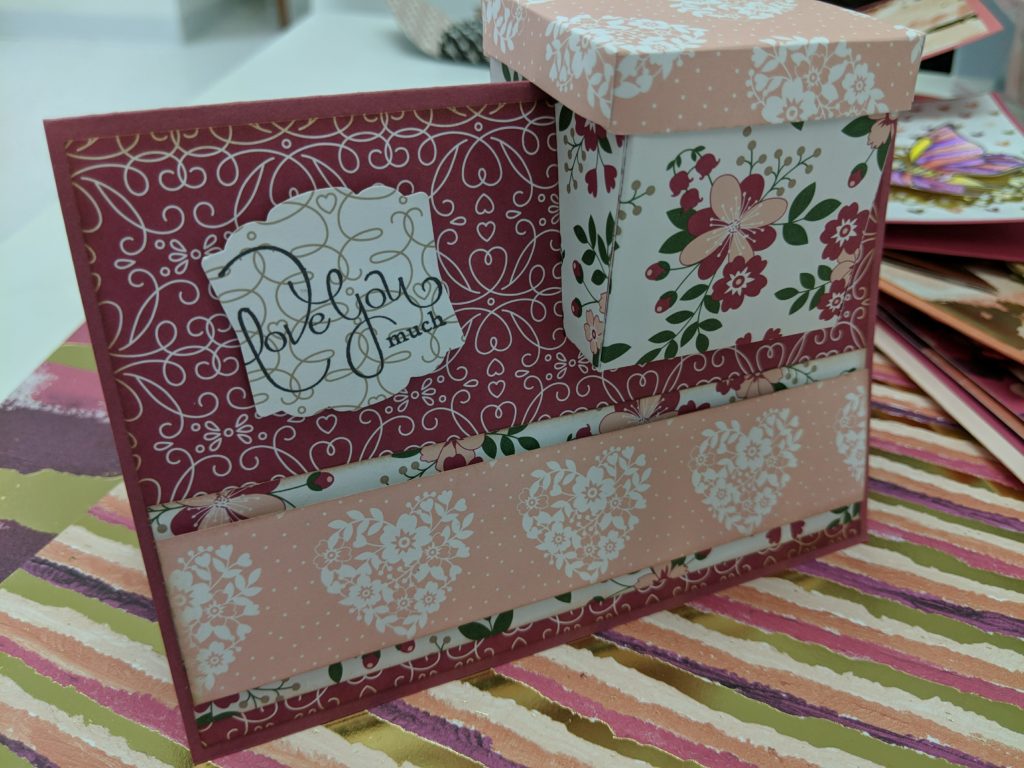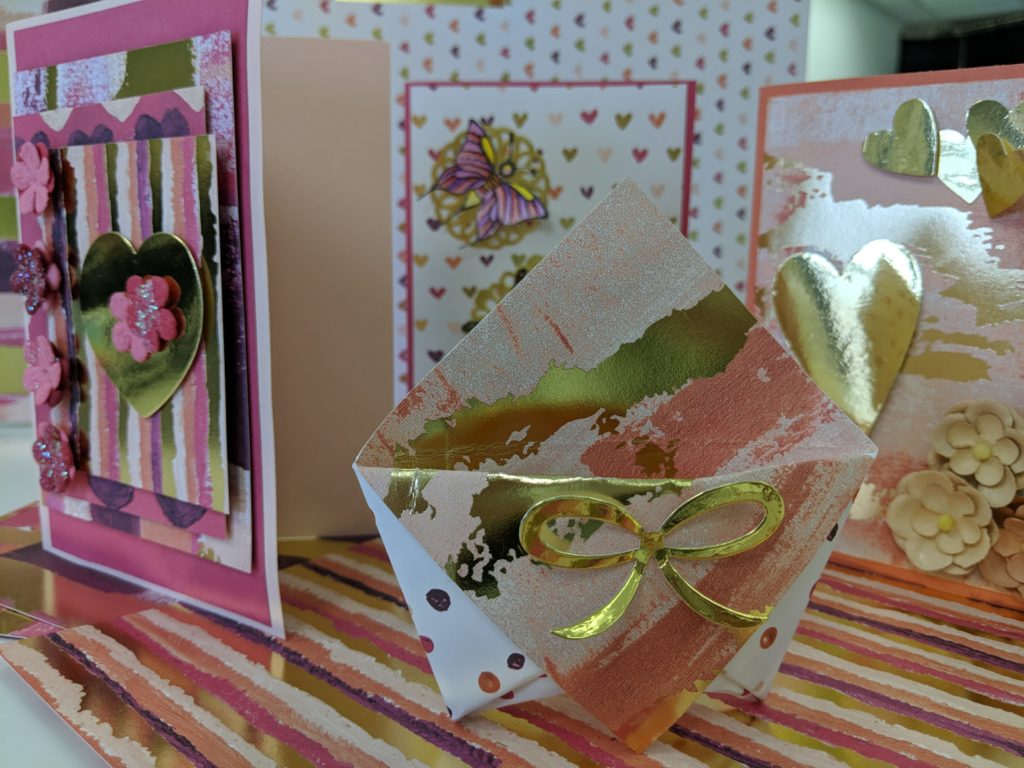 Come and join us on Wednesday Febuary 7th at 6.30 pm to make your own unique Valentine day card and gift pockets. We are gonna use the colorful, sophisticated design paper with gold foil accents on one side and brushstroke imagery on the other side. You will make 4 cards and 2 pockets. All supplies are included in the price. (including an envelope ).
Price for class is $20.
Registration for class is open:
www-degallery-us.marswebudev.staging.wpengine.com/events/
Hope to see you.